Key Takeaways
Salmon and steelhead runs are recovering, but recent challenging ocean and migration conditions have resulted in depressed runs in the past 3 years.

Fish are using many streams that had been blocked for more than a century, and water managers are working hard to balance the needs of fish and irrigated agriculture.

While real progress has been made, additional work is needed to remove remaining fish passage barriers, restore key tributaries and floodplains, and continue to improve water management.
View Key Recovery Indicators
Progress and Challenges
Progress
Large floodplain projects are restoring river habitat while reducing hazards for nearby communities.
Nearly 3,000 acres of salmon habitat have been protected.
245 barriers to fish migration have been removed, opening nearly 200 miles of habitat to salmon.
Nearly 135 miles of streams have been restored or protected.
Coho, sockeye, and summer Chinook have been reintroduced in the Yakima River basin.
Challenges
Poor ocean and migrations conditions since 2015 have led to declines in steelhead and salmon runs.
Many priority streams have low summer flows and warm water temperatures.
Fish still are unable to access many cold headwaters above dams.
Ongoing improvements are needed to balance river management and fish survival.
Many bull trout populations are struggling.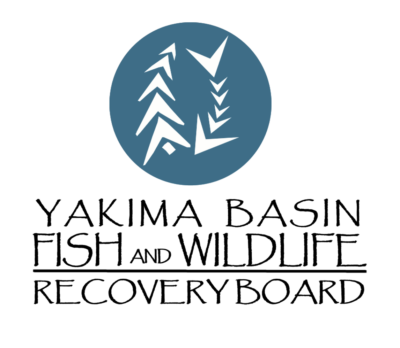 Visit the Regional Recovery Organization's Web site
Click Here
About the Region
Stretching from the high Cascade Mountains to the deserts of central Washington, this region encompasses pine forests, open rangelands, farms, and the cities of Ellensburg, the Tri-Cities, Goldendale, and Yakima. By the late 1980s, the once plentiful runs of salmon in the region's major rivers had nearly disappeared. Of the 30 demographically independent populations of salmon, steelhead, and bull trout, 20 are listed as threatened with extinction under the federal Endangered Species Act.
When the fish were first listed, there was much fear that the listings would pit fish against farmers and that new regulations would stifle development. Instead, the people in the region are working together to bring back the fish and support local economies. Steelhead and salmon in the Yakima River basin have made a dramatic turnaround since the 1980s, while the Klickitat continues to be a destination for both wild fish and tribal and recreational fishing.
Salmon Recovery Stories
Enter "Salmon Stories" using the button below to explore story maps from tribes, salmon recovery groups, and agencies.